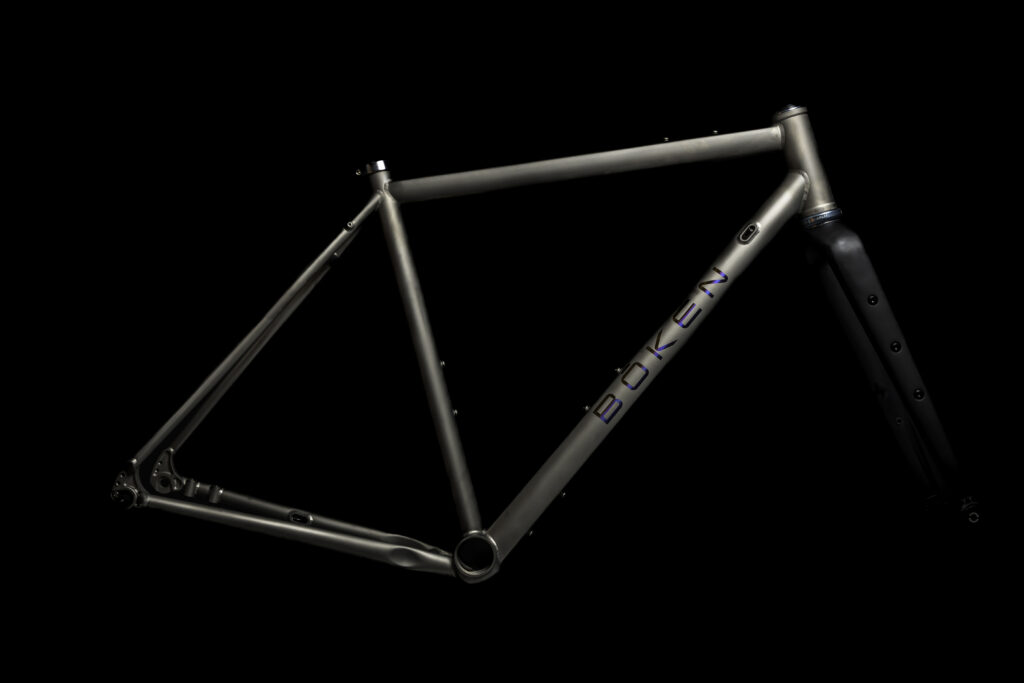 700 are immensely proud to introduce our new range of Titanium frames : BŌKEN
We have long wanted to create something special for our customers and to deliver it with sensible pricing and real utility. Coupled with our passion for and experience with Titanium, we have begun to build a concise range of progressive frames built from high quality hydro-formed Titanium tube sets and featuring accommodating and versatile geometries to meet the needs of all riders.
The recent surge in the Gravel and Adventure market – a hugely inclusive discipline – has presented us with the perfect opportunity to do just that and to deliver a product (like those we stock) that we ourselves are keen to ride.
The MIRU is the first of our line-up and epitomises our approach. Its remit was also the inspiration around the naming of the brand.

It would have been easy for us to brand the bikes with the shop name, but we understand that that isn't as cool as others might think! More than that though, we wanted the brand to signify something a bit more meaningful than just advertising – though there is a little nod to us on the headtube 😉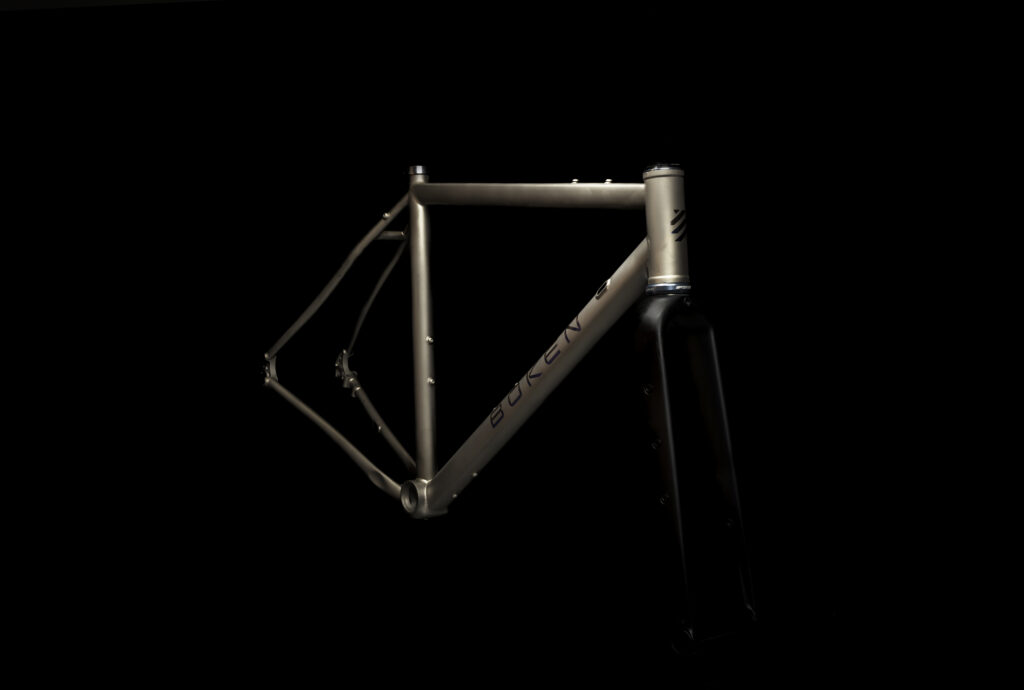 The name BŌKEN is loosely derived from the Japanese 'to explore'. I chose the name to represent the spirit of cycling at its core – its essence. When we start our cycling careers, be that as children or adults, the immediate reward we receive is one of freedom. The initial pleasure we take from riding our bikes stems not from the numbers that are displayed on distracting screens, but the liberation and exhilaration that the ride affords us.
The ability to explore our environment at a pace and in a manner that allow us to gorge on that which surrounds us and that otherwise might be missed, whilst also providing the potential thrill of speed; or even the internal journeys we often find ourselves on whilst riding – are a gift.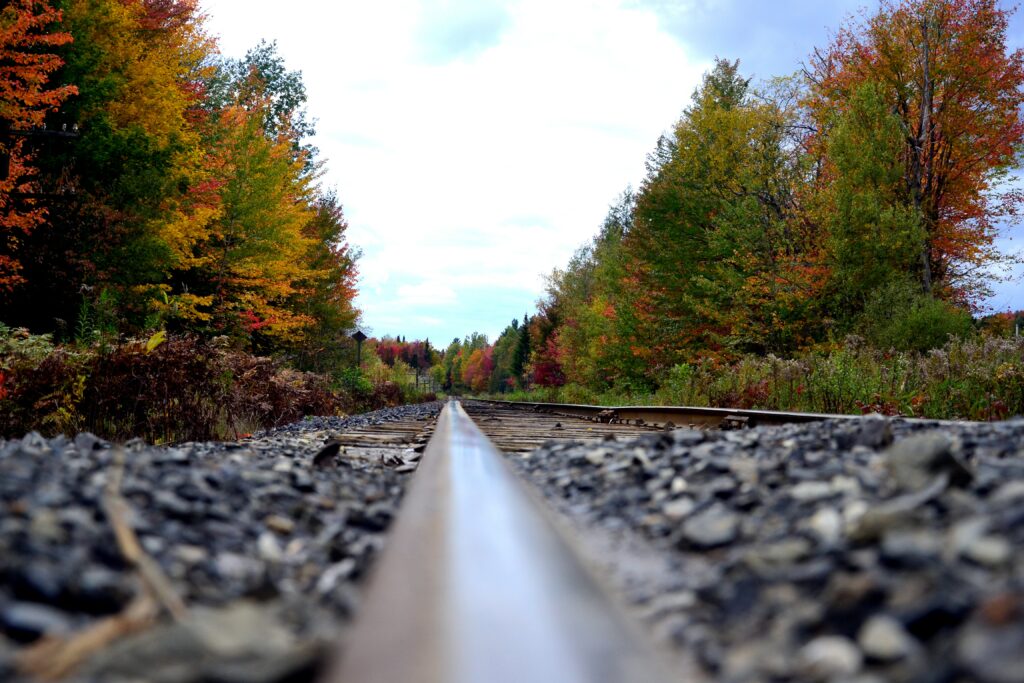 BŌKEN is about delivering you the tools to help focus on yourself and on the world around you with confidence, whilst also being technically brilliant. Because as much as we love the freedom, we also love the tech!
BŌKEN frames are manufactured from seamless, aerospace grade (Grade 9) hydro-formed 3AL-2.5V Titanium. This Titanium yields light, stiff and comfortable frames and bikes. Unlike many far-eastern Ti frames, the main frame tubes are double-butted – ie are thinner in the centre where there is less stress – which saves weight. All tubes are Cold Worked, removing a heat cycle from the titanium and the stresses that places on the material. In addition, by removing a step from the process it is also faster and therefore more cost effective. The tubes are then Stress Relieved to reduce the undesirable residual stresses that result from the deformation of Cold Working. The removal of such stresses helps maintain shape stability and eliminates unfavourable after-effects, such as the loss of compressive yield strength. All together the process delivers a consistent, lightweight and strong tube set that will deliver excellent long term performance and durability.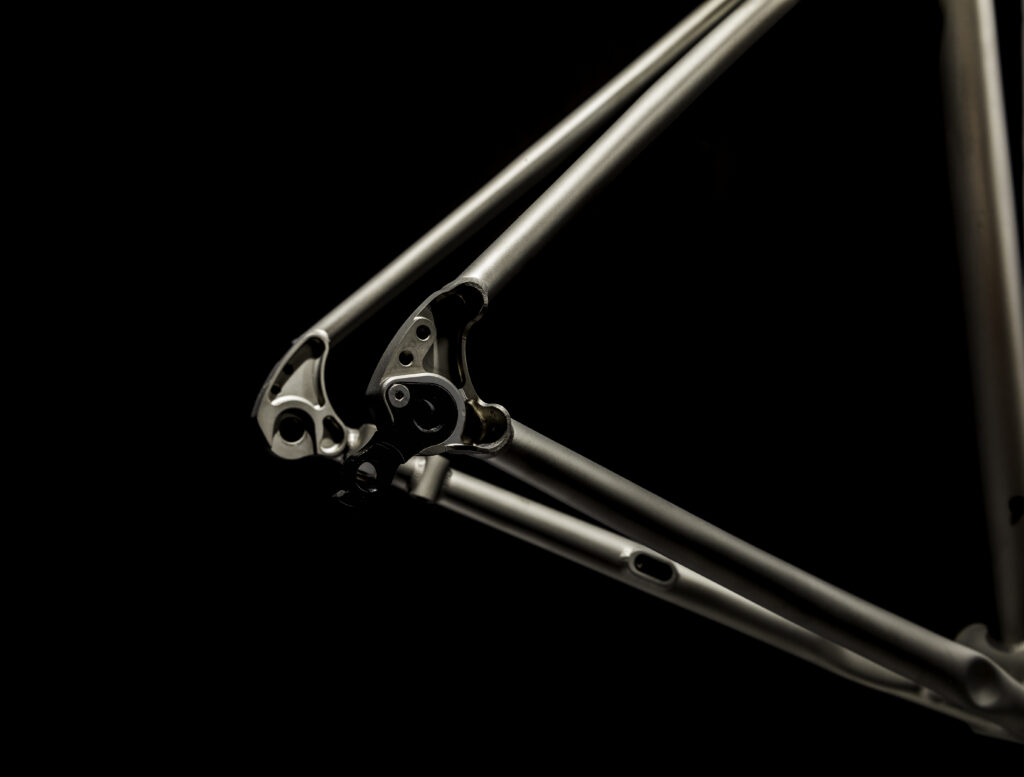 It is for this reason that – to our minds – Titanium is the ultimate material for bikes and Gravel and Adventure bikes more so. Naturally robust and vibration dampening, it is also stiff and low weight, striking the perfect balance for the rigours of the road or trail while remaining swift and agile. Titanium is also effectively inert (certainly in human timescales) and as such the weather and the corrosion that it can cause, isn't the issue it can be with Aluminium and Carbon tubes. It is also considerably more durable and resistant to impact than both Aluminium and Carbon – perfect for the inconsistencies and perils of the trail, full garages, backs of cars and busy cafes!
BŌKEN geometries are carefully considered to deliver a stable yet engaging ride with agility and control at the forefront regardless of how or where you choose to ride : Road, Gravel, Cyclocross, Bike Packing, or simple exploration.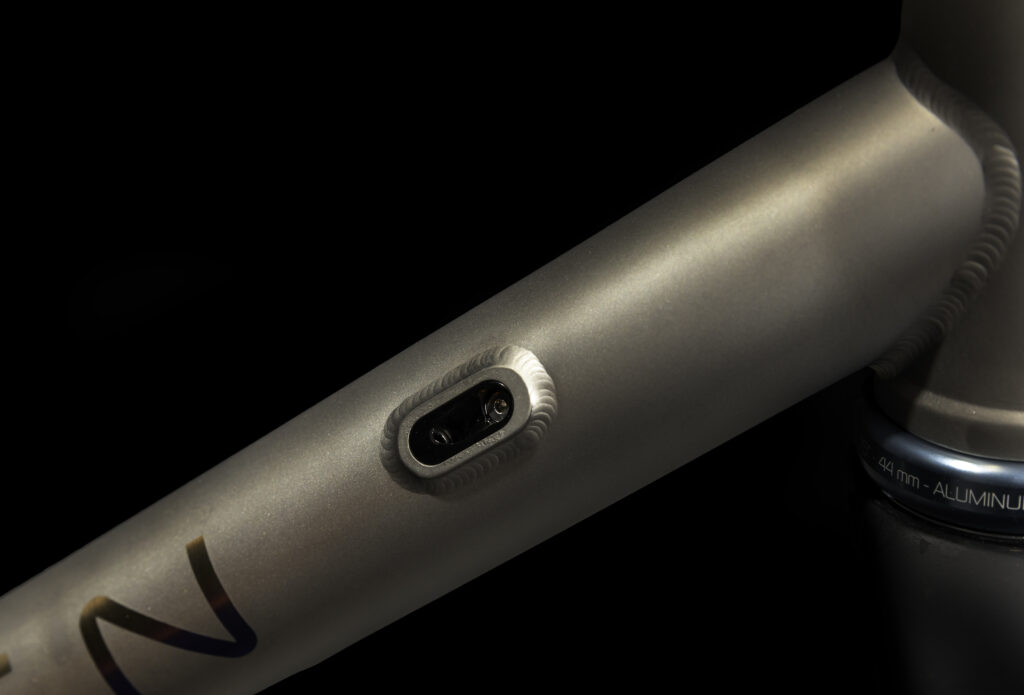 We have begun our frame journey with the MIRU – a master of all but ultimately a Gravel and Adventure bike at its heart. It seemed the ideal genesis as it perfectly reflects the ethos of the brand. Impeccable handling and a level of versatility otherwise rare in the industry, the MIRU is hugely capable just about anywhere and has the adjustability to allow you to decide how you want to ride – on a whim.
We will build from here but always with the BŌKEN essence imbued. Versatile and progressive – yes, technically superb – of course, but most importantly – engaging and fun!
---
Aside from the performance prowess, we understand too, that the appearance of your ride is important. To this end we have sought to create not only technically appealing frames but those that will deliver on the aesthetics.
Rather than the standard brushed finish usually associated with frames at BŌKEN price points, we have managed to deliver a bead-blast matte finish that would normally come at a significant premium (think Moots). In addition, we are also delivering the frames with signature 'Sunset' anodised logos and detailing that – again – usually command an additional cost.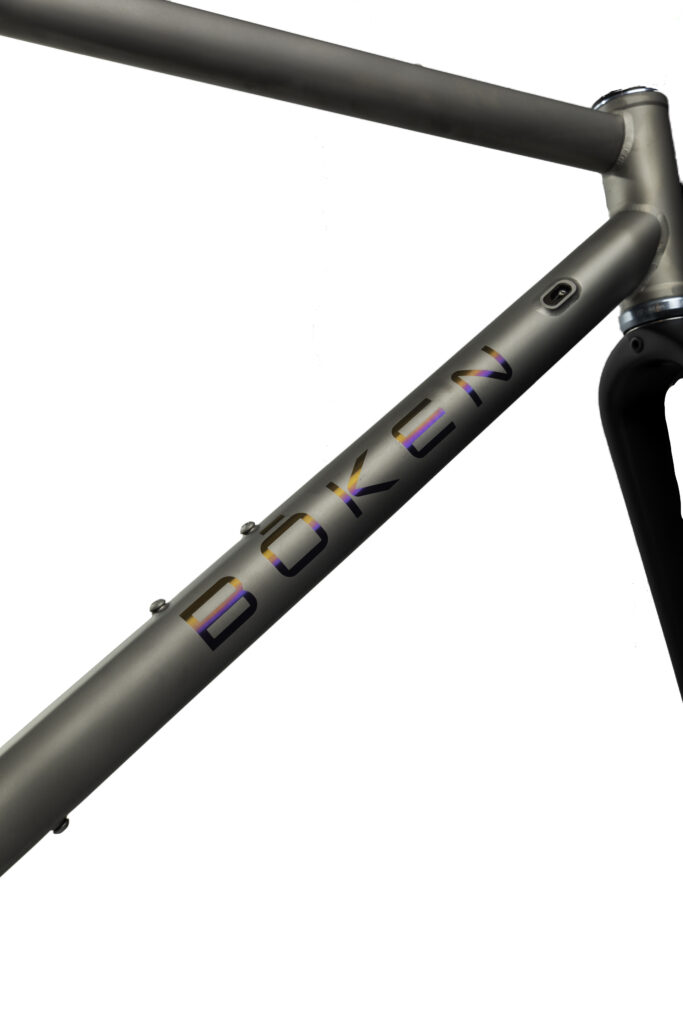 The result is a premium finish that we think looks stunning, on top tier Titanium tube-sets that save you around 25% over a similarly specified and finished frames.
---
It was originally our intention to announce the brand when we had taken delivery of all of our initial stock. Once again, Covid and all that it drags in its diseased wake, has put a choke hold on the global delivery infrastructure. We have some initial stocks and more are, well, somewhere. They're close by!
What's more, we have some groupsets too (shhh) so we can offer builds to get you out and exploring as soon as possible!
We would love to show you them and if you want to touch and see, visit us in store – they look even better in the flesh!
Take a look : BŌKEN