45 Years dedicated to perfecting your ride
For 45 Years, Basso have been hand crafting bikes in Italy.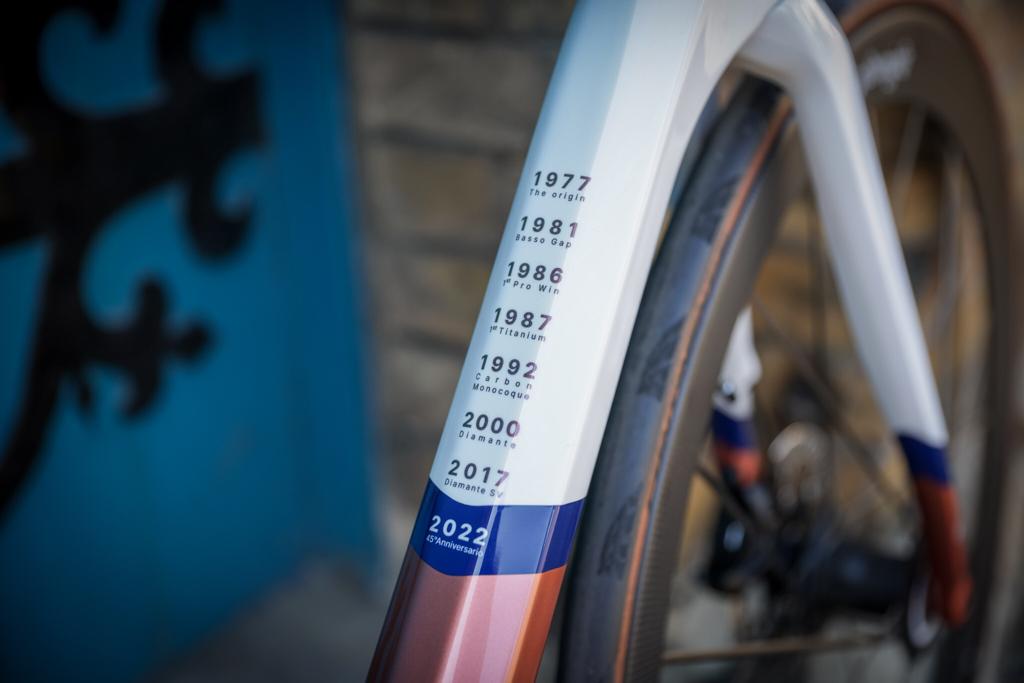 To celebrate this impressive milestone, they have created an extremely limited run of their flagship bike : The Diamanté SV 45o Anniversario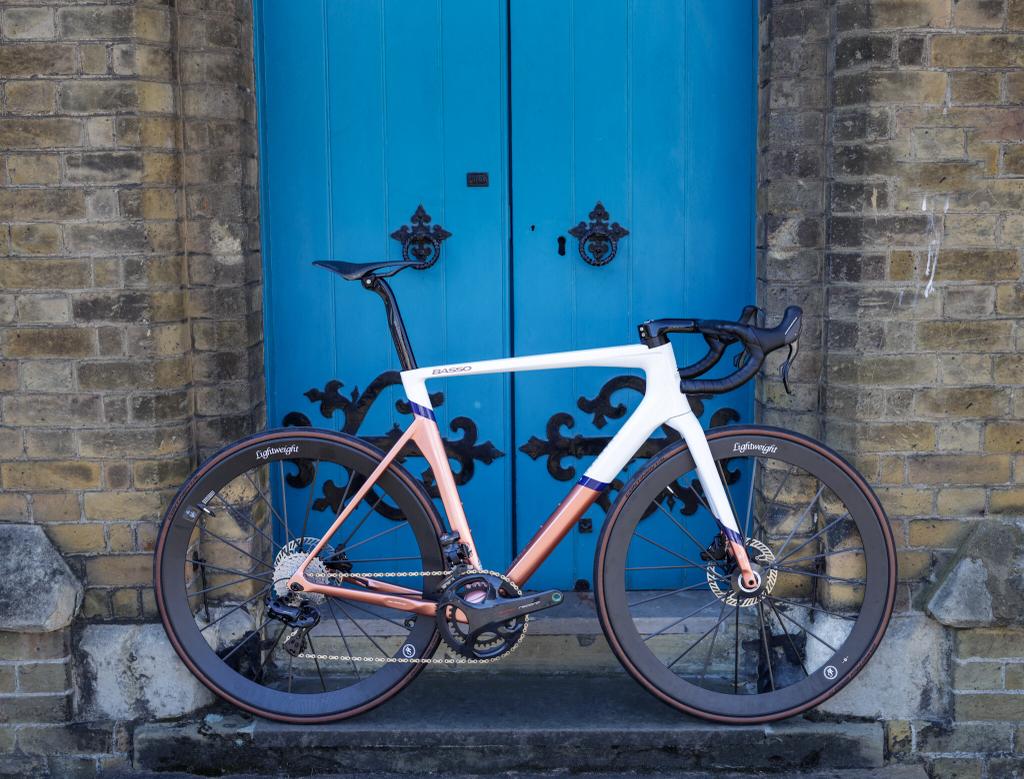 The release to dealers was typically Italian: a relatively well translated and effusive narrative surrounding time, love and other similarly evocative language, designed to stir the emotions and paint a picture of the dedication and passion of Basso, to engineering bikes dedicated to us – the riders; and the partnership that represents. Somewhat surprisingly, it was delivered in good time.

All of which is totally valid.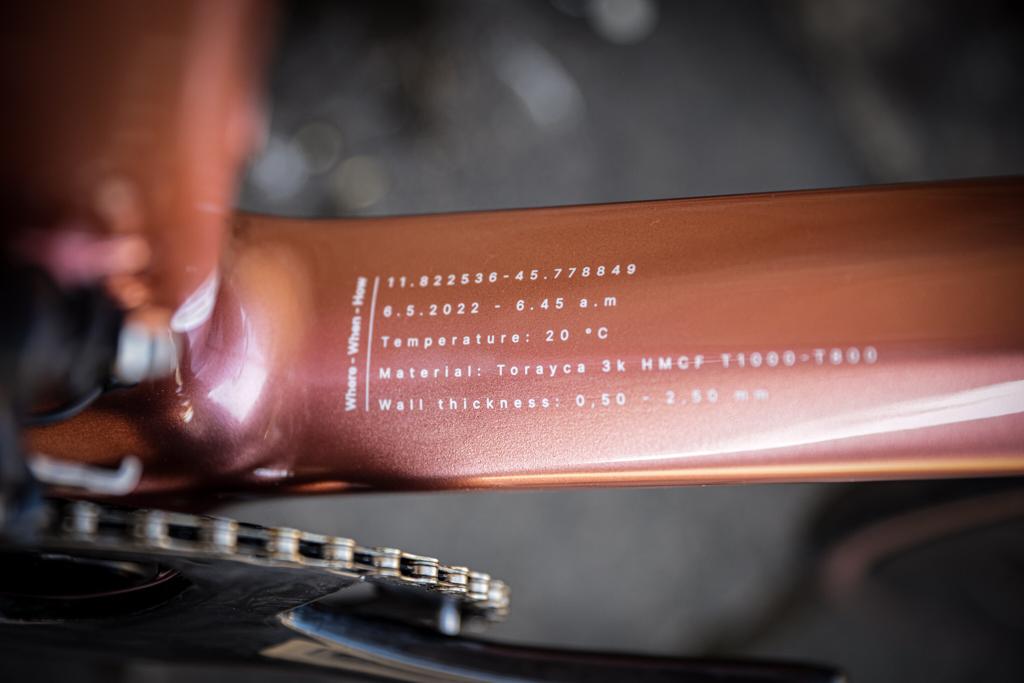 If there is one thing we at 700 have learned and come to appreciate over the last two years, as we battled Covid and worked to become the UK's biggest Basso dealer, is that Basso say what they mean, they mean what they say and most importantly, they deliver.
Not unlike ourselves.

As a relatively small bike manufacturer, based in Italy and whose production is entirely in-house, you would be forgiven for thinking given recent times – that theirs would be a struggling operation. It isn't. It's not without hiccups, but they are small and rare in comparison to larger operations. Think manoeuvring a speed boat vs an oil tanker.
So, despite my flippant take on their launch, it is absolutely said with love and an appreciation of both the time they invest and the time they afford their partners, us, you, to actually do what we love.
Ride.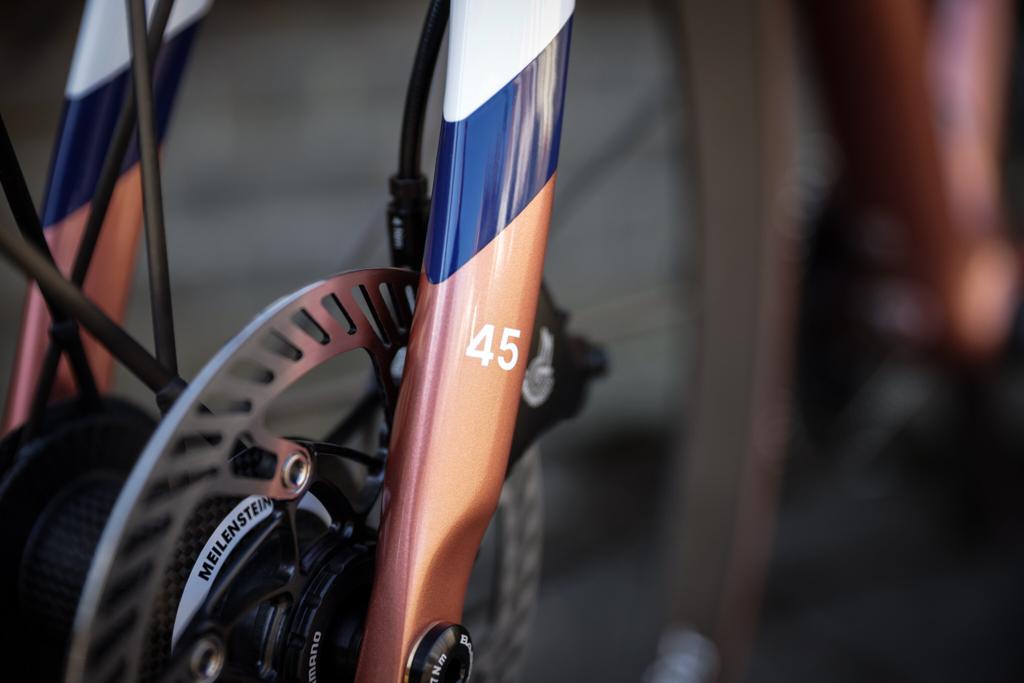 Unsurprsingly, there are just 45 of the Diamanté SV Anniversario bike available globally.
All are individually numbered and feature a celebratory paint scheme and as you would expect, the specification list is impressive. From Basso's sleek Levita Integrated handlebar to the Lightweight Mielenstein EVO Wheels, the components smack of performance and luxury – all befitting this beautiful bike.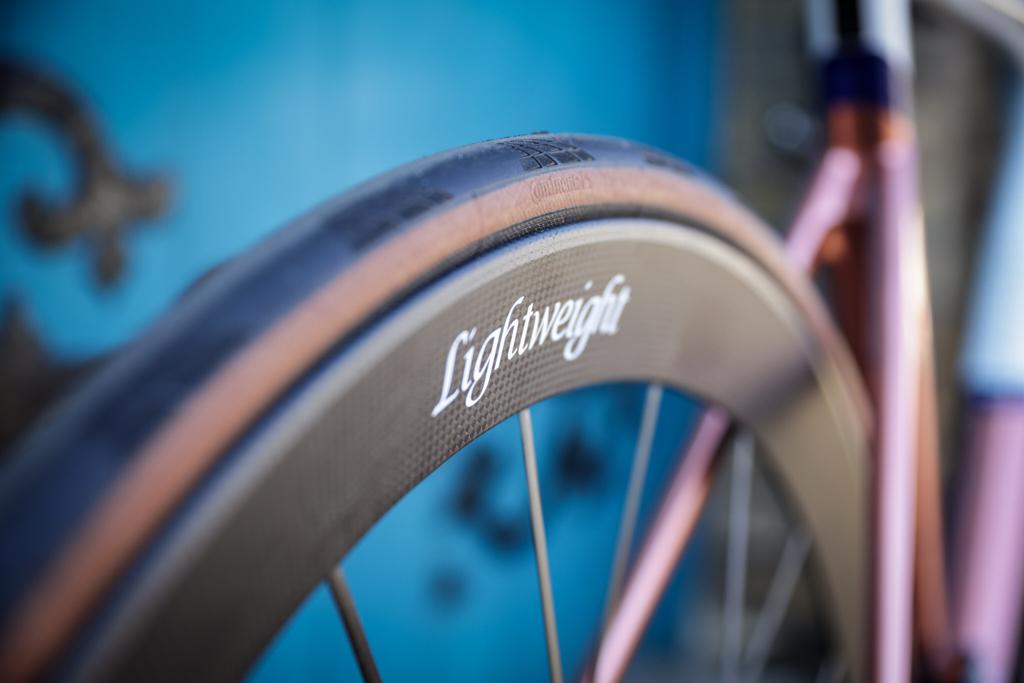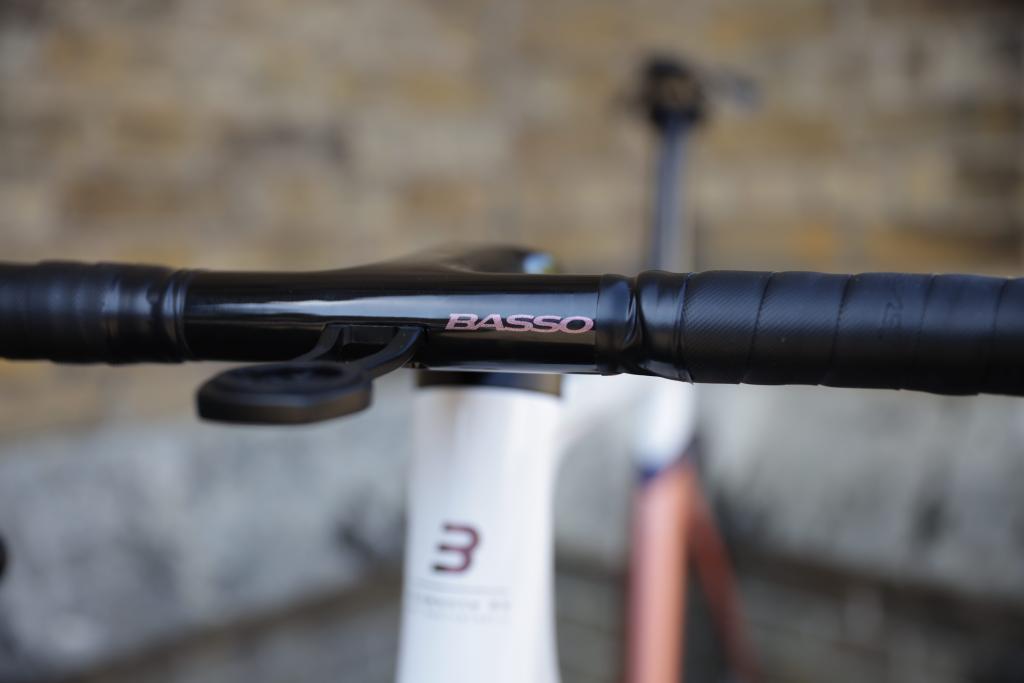 The bike is adorned with Campagnolo's top-of-the-line SUPER RECORD EPS 12 Speed groupset and the package is rounded out with Selle Italia's stunning and oh-so-light, SLR Tekno Saddle, and Continental GP 5000 tyres in Tan wall no less!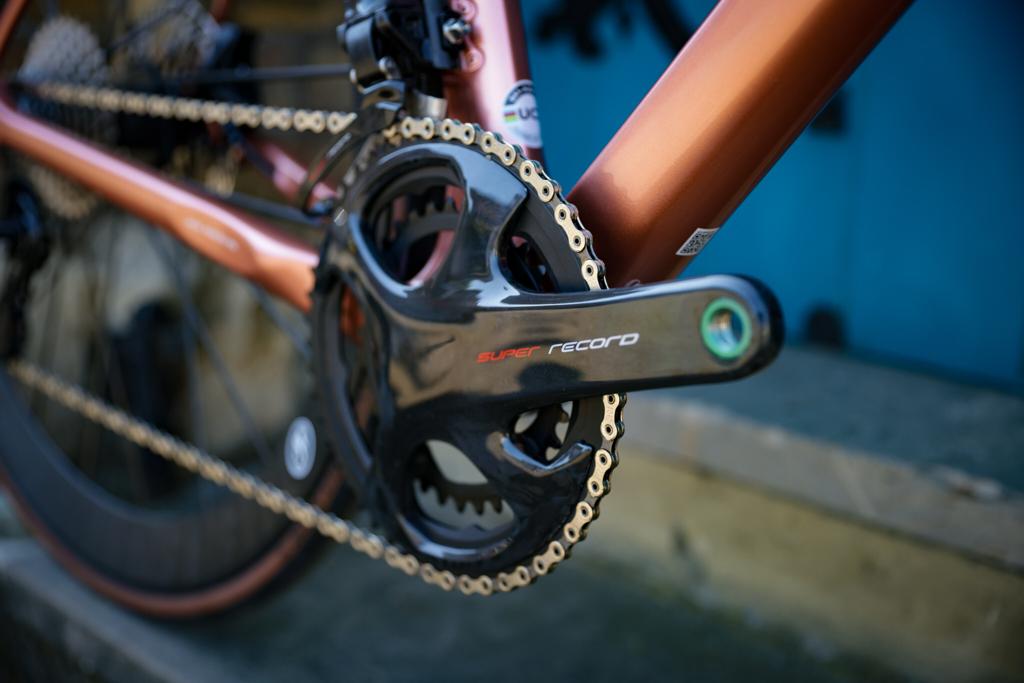 Unlike most anniversary machines with limited runs, the Diamanté SV 45 Anniversario is more than the machine and its plethora of opulent finishing kit.
Basso have created an exclusive package of additional benefits for anyone deciding to invest in one of the 45 examples. Grabbing rising blockchain technology firmly by the on-chain assets (so to speak), each of the 45 bikes will come with an immutable NFT certificate of authenticity, confirming the uniqueness of the numbered bike and its ownership.
The package also includes a Basso Experience Voucher. An invitation for 2 people for 3 nights in Bassano del Grappa (valid for 1 year), to discover where all Basso are developed and crafted.
We're not done. In addition, all new owners will receive a Scicon x Basso 45° Anniversario Aerocomfort Road 3.0 TSA, arguably the finest bike bag available, and a host of riding and casual accessories.
Nice!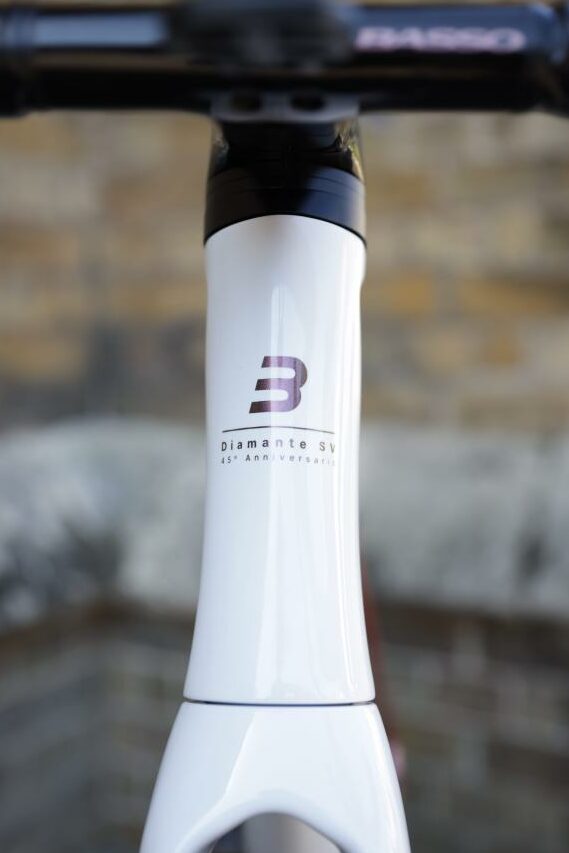 As you might expect, the Anniversario is so limited, it's not possible to have one in every store. To help as many people as possible have a gander at this fine machine, Basso have created a Roadshow.
The Diamante SV 45o Anniversario will be with 700 between Wednesday 22nd and Wednesday 29th of June 2022.
So, pop in and take a look. It truly is a special piece of history.
For enquiries please email the store or call us on 01753 858777
More details can be found on Basso's dedicated page : Diamante SV 45 Anniversario
---
Photos and associated rights are the property of 7hundred LTD
Header Image courtesy of Basso Bikes.