In 2021, ENVE debuted their Custom Road frame project (something currently only available in the US) and promised that the in-house fabricated, full-custom road bike was not a one-hit wonder, rather the beginning of a new chapter for ENVE as a frame and complete bicycle manufacturer.
Enter the Melee.
Mind prepped, body ready, equipment on point. The rest is out of your hands.
When the gun goes off, a melee ensues.

Enve
---
Enve's involvement in frame manufacture is not as new as some might think and stretches further back than 2021. Their flirtation with frame building stems from their tube manufacture. Indeed, the bike I currently ride – an Alchemy Helios – uses Enve manufactured round tubing for key aspects: namely the seat-tube, bottom bracket and head-tube.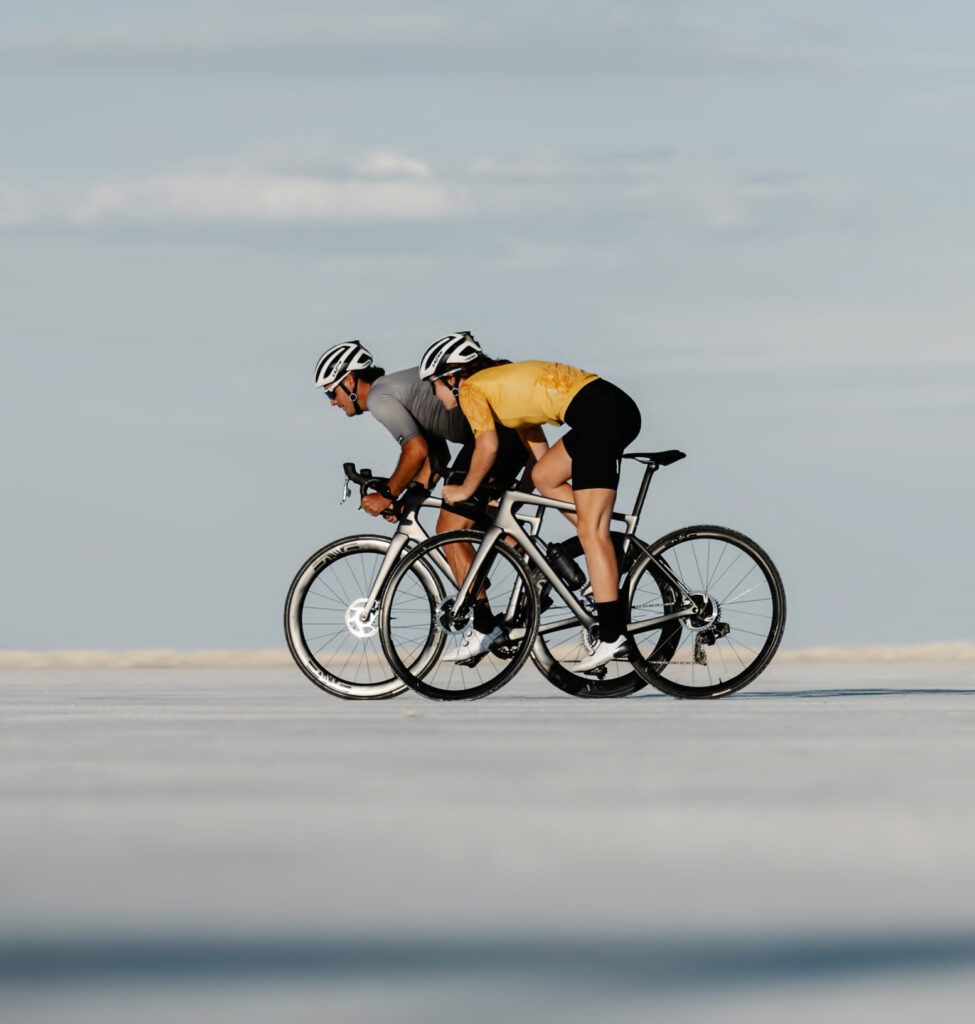 Given their huge success with high quality, pioneering and market leading Carbon Wheels and components, the historical application of their tubing in other manufacturer's frames, and their desire to build the best possible products – the genesis of their frame building was inevitable.
While we may not have seen much of it here in the UK, the Enve Custom Road is a masterpiece. The meticulous approach was firmly directed towards custom creations giving it a huge specificity and tailored fit for race-focused riders.
The Melee is Enve's second bike frame and aims to deliver the company's signature focus on performance and high quality, hand-crafted pieces but with broader access. To this end, while building on the technologies employed in the Custom Road, the Melee has been carefully considered to deliver everything for the discerning road rider and racer.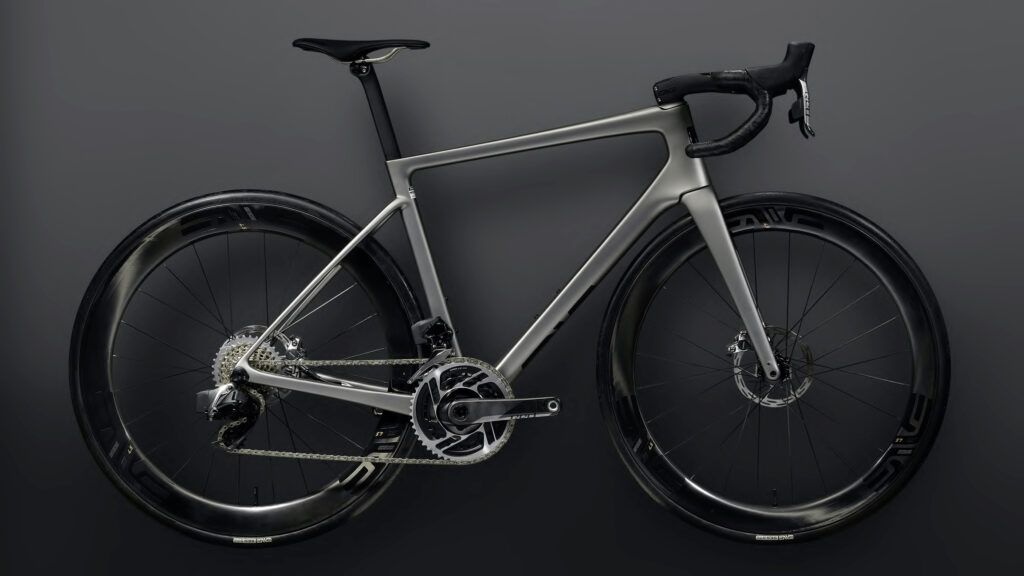 Every requirement of the modern racer has been engineered-in with aerodynamics and versatility at the heart but with optimisation of all key aspects that lend themselves to making you fast : handling, durability, functional comfort and options to optimise fit.
Enve are design and application led Carbon experts. Their focus is not so much on the material itself but developing the best processes and practices that facilitate the building of the finest products for their purpose. It is no accident that Enve components are widely used by frame builders and are sought after by consumers.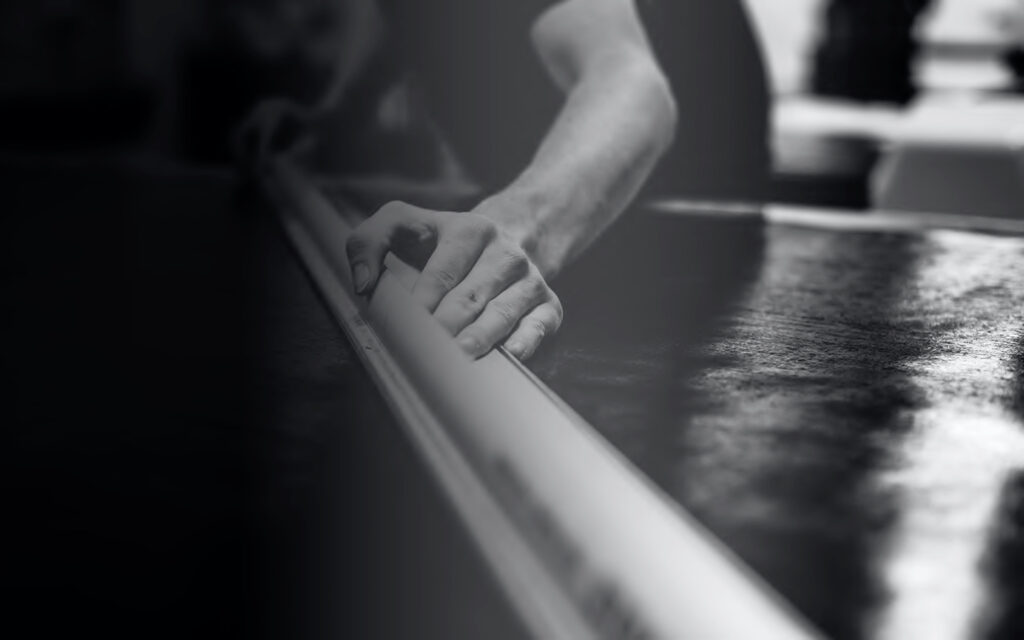 As typified by their un-drilled wheel rims, Enve play to the strengths of carbon, running continuous fibres throughout their components, removing excess laminate and material to save weight. Additional fibres are overlaid and oriented to deliver zone-specific performance requirements from compliance to durability.
Unsurprisingly then, the Melee has been meticulously engineered and extensively tested to ensure the Enve ride experience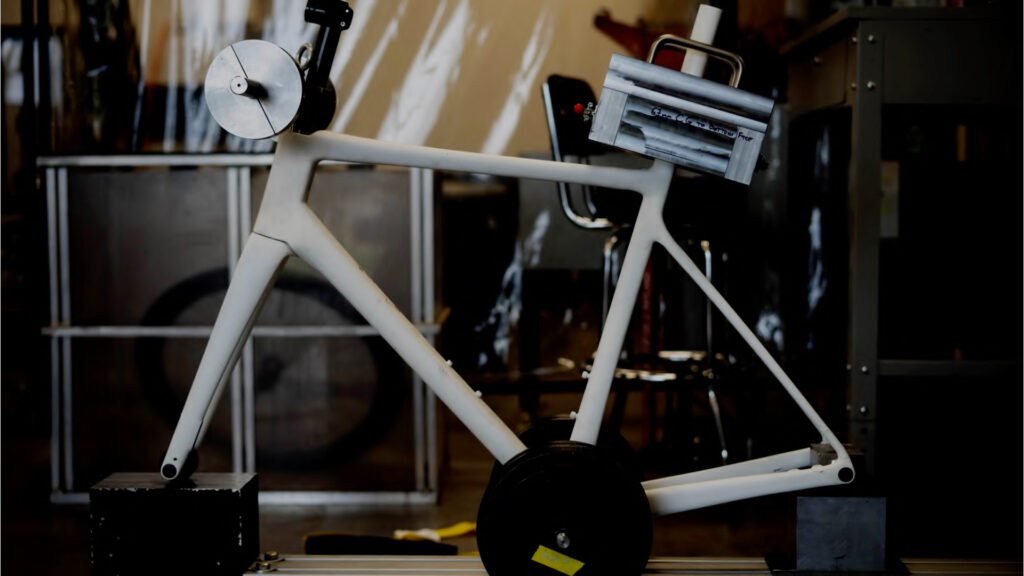 The Enve Melee has been designed with versatility in mind. To the point where the need for different bikes for different parcours is effectively eliminated. Careful wheel / tyre choice is all you need to completely change up your angle of attack.
Modern road riders and racers deal with everything from Crits to Classics and all that exists in-between, and has long been the case tyre choice often dictates how comfortable and how effective you are on any given course or surface.

The modern approach of increasing tyre clearance for Race bikes and going further still with Endurance / All-Road and Gravel bikes, is adopted and refined with the Melee.
While squarely race-oriented, the Melee is hugely capable from glass-smooth blacktop to the rugged cobbles of the Arenberg trench and the loose gravel of the Strade Bianche, all thanks to a massive 10mm tyre clearance range from 25 to 35mm.
This range allows riders to dial-in their ride, with 25-30mm tyres for road and 28-35mm tyres for mixed surfaces. Furthermore, by swapping out Enve's range of SES aero wheelsets and you can tune the bike to meet the day's objectives.
While the Custom Road is focused on customisation, the Melee is built for speed with demonstrable real-world performance. As already touched on, the attitude of the Melee can be tweaked with wheel and tyre selection. However, as a manufacturer of some of the fastest wheels in the world, the Enve Melee frame has been designed to complement Enve's SES wheel range with the monocoque construction allowing for narrower tubes and aero shaping that combine for optimised aero performance. Indeed, the Melee is designed to deliver aero efficiency on par with the fastest bikes on the road, from the moment air flows from the SES tyres and front wheel to the fork blades, head-tube and onward.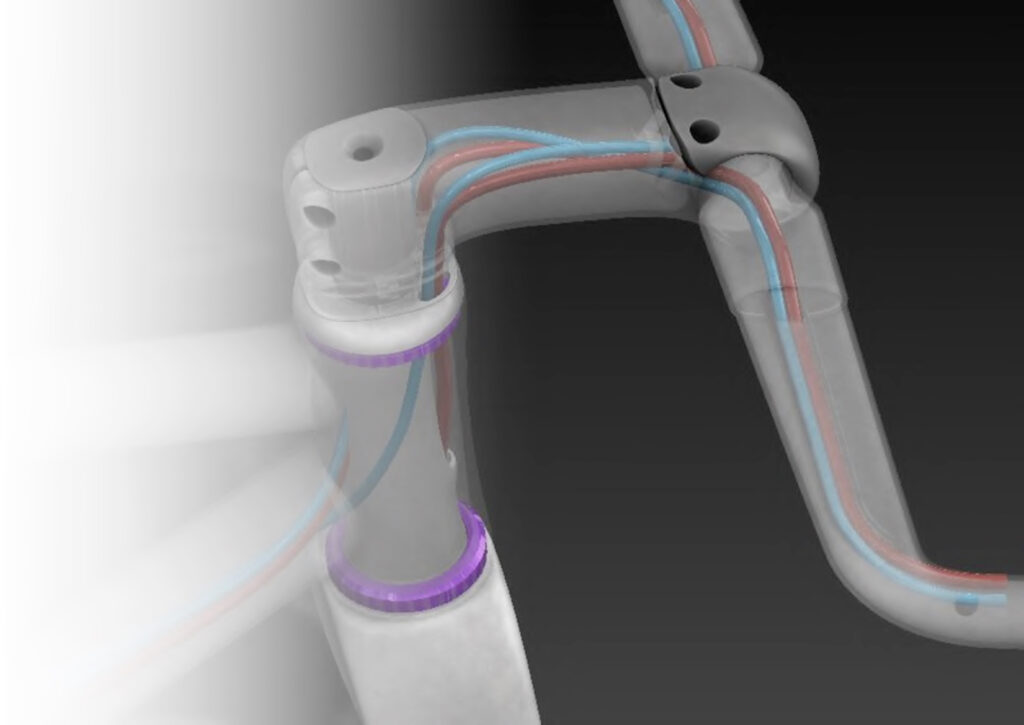 Beyond the balanced aero efficiency of the complementary tube shapes and frame construction (and its marriage with SES Wheels) Enve like many others have further enhanced the aerodynamics by taking their cabling and hoses internal from the shifter down.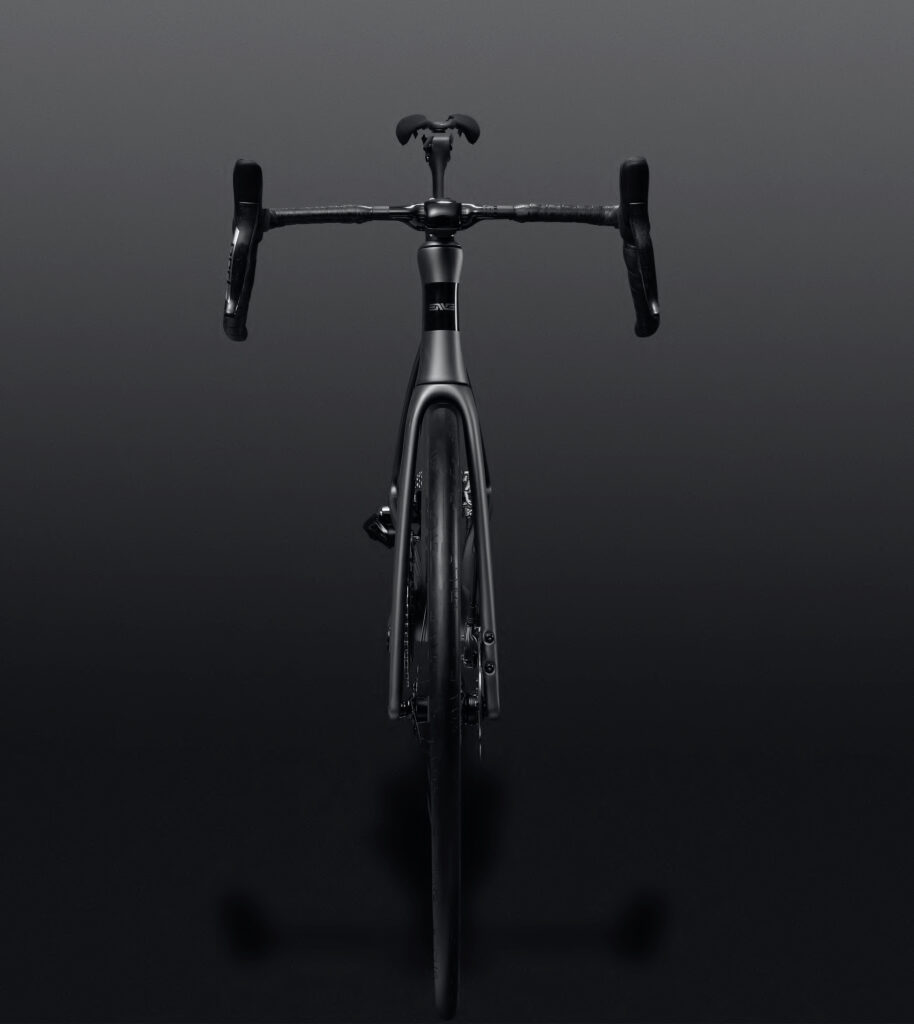 The Melee sees the introduction of the Enve Integrated Aero Road Stem and followers of the brand will notice parallels with the Aero Road stem from which it takes its design lead. Many will also be pleased that the existing K-Edge computer mount is compatible. Featuring a new 4-bolt no-gap faceplate design, the new stem allows routing of cables, hoses and wires through the handlebars, stem and head-tube, hiding them from the wind for significant watt savings.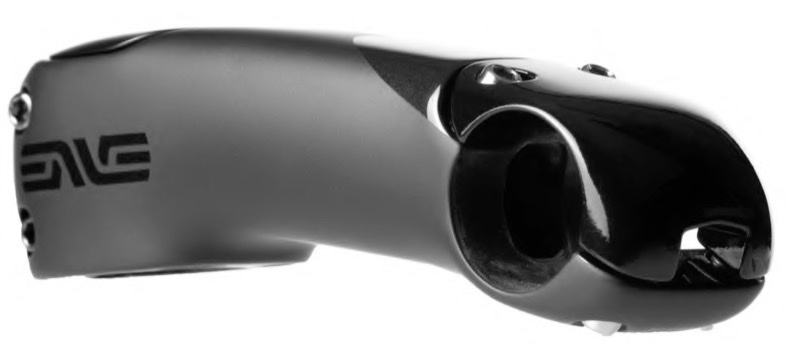 The internal routing is facilitated by having an 1½ " headset that allows routing between the bearing and the fork steerer tube. This combination also delivers front end stability and pin-point handling.
As with everything Enve, the goal of all these aero considerations is real world aero advantage and the company test at both 32 kph/20 mph and 48 kph/30 mph for palpable amateur and pro level results.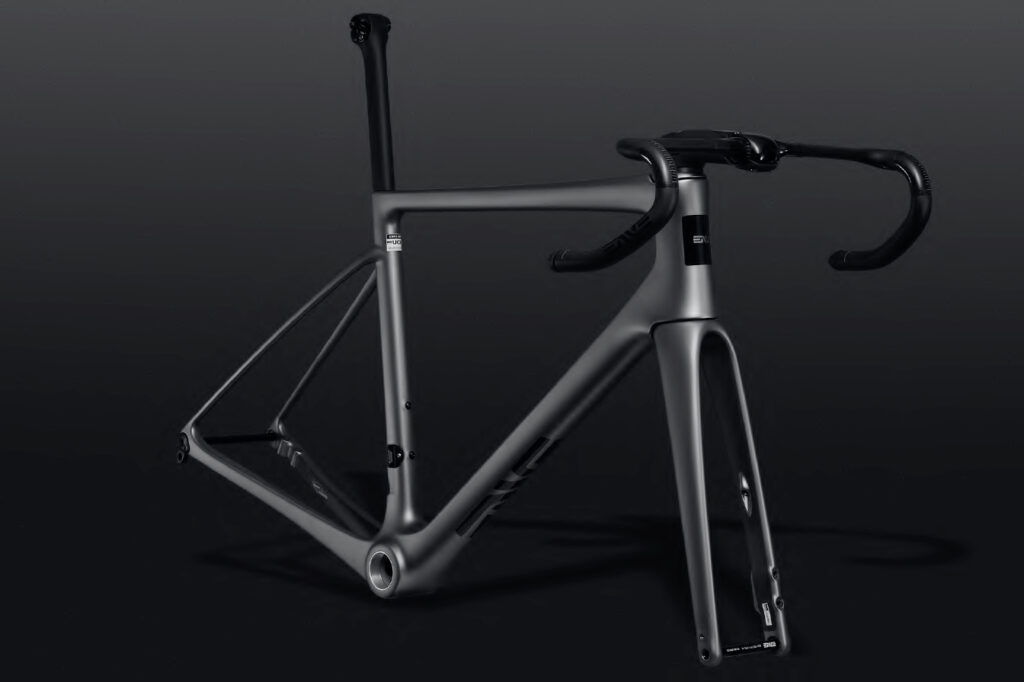 The Enve Melee is the most customisable fixed geometry bike on the market
The Melee is built on a 'Chassis' Concept and in addition to the new Integrated Stem, the frame is supplied with fork, headset, seat-post and SES AR handlebar.

Fit is ultimately what makes you comfortable and fast and to this end the Enve Melee is the most customisable fixed Geometry road bike available. Geometry is tuned for precision and agility with unique size-led fork rakes ensuring that optimal handling is achieved regardless of size. In addition, flexibility of fit is further delivered through an à la carte approach to stem, handlebar and seatpost sizing, helping to accommodate riders of all sizes and fit requirements.
Riders can choose from 5 bar widths from 38 to 46cm (measured at the tops), 6 stem lengths from 80 to 130mm all in -7 degree pitch, and 3 seatpost sizes; one 20mm offset and two zero offset. The seatpost itself is a cam-tail design for aero advantages and features the company's patented twin-bolt saddle rail clamp.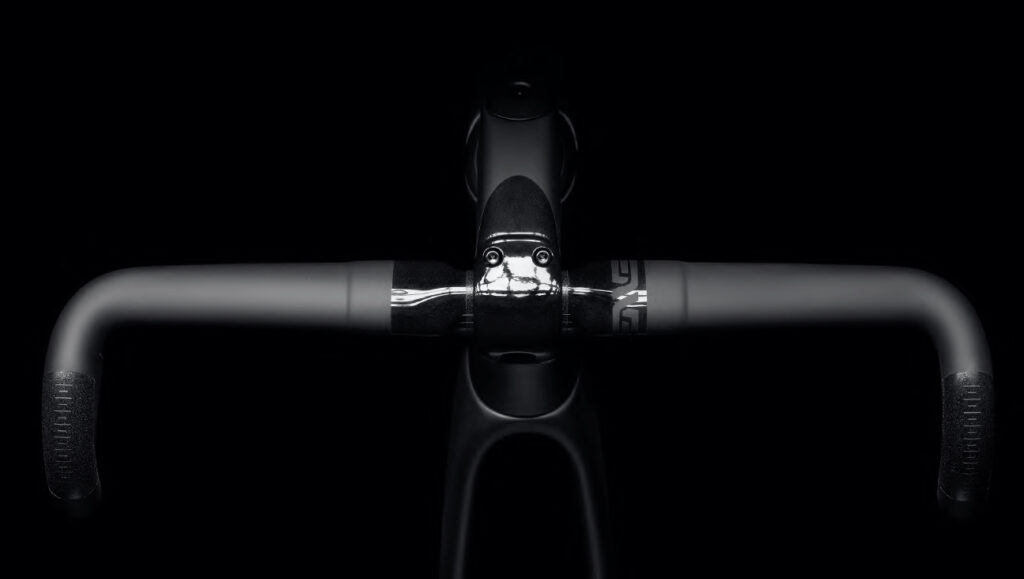 Drivetrain Compatibility
Compatibility is an ongoing issue in the bicycle industry and a bug-bear of many a mechanic.
Given manufacturer's are intent on creating new "best" standards and eliminating cross compatibility whilst driving commitment to a specific brand, Enve's approach to accommodating as many drivetrains as possible has been impressive from this standpoint. Their adoption of the T47 Bottom Bracket standard speaks to their agnostic approach to drivetrain compatibility and its use allows for the broadest range of crank fitment thanks to the large volume shell.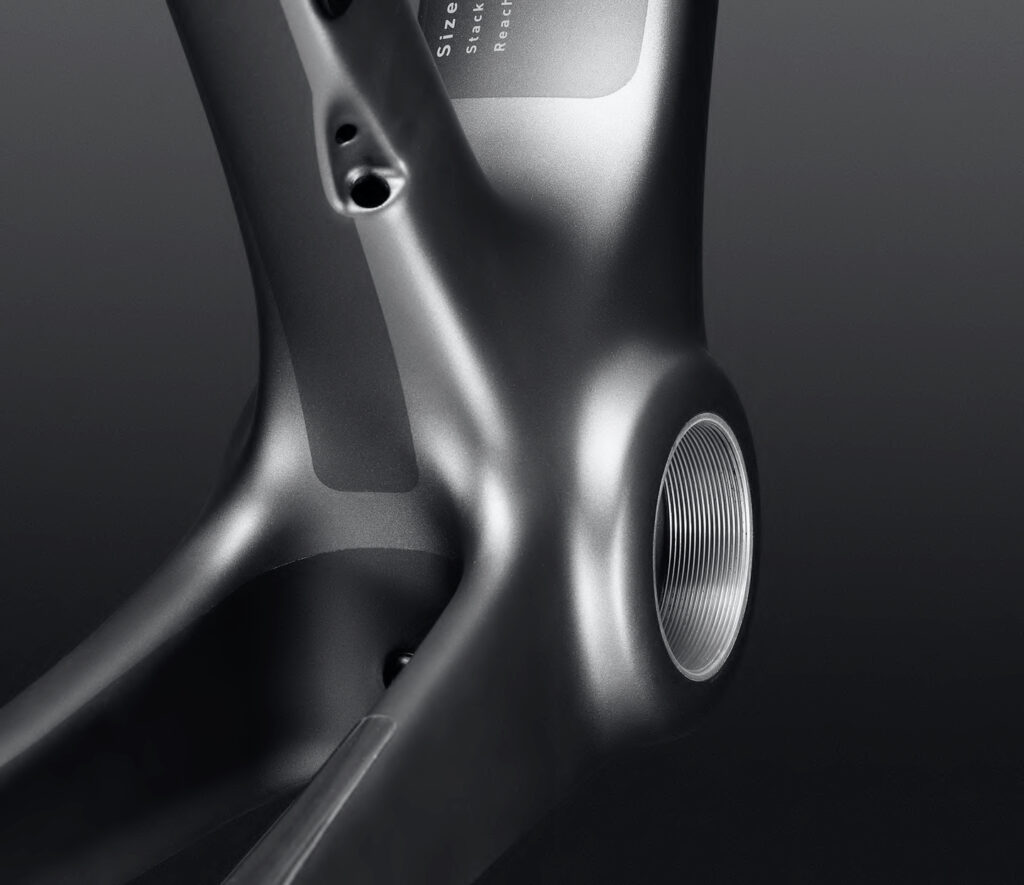 In addition, the threaded T47 inboard-bearing (bearing housed inside the frame) is widely recognised as delivering smooth, quiet and creak-free operation. When 'nothing but the tyres' is the mantra, the T47 is the choice!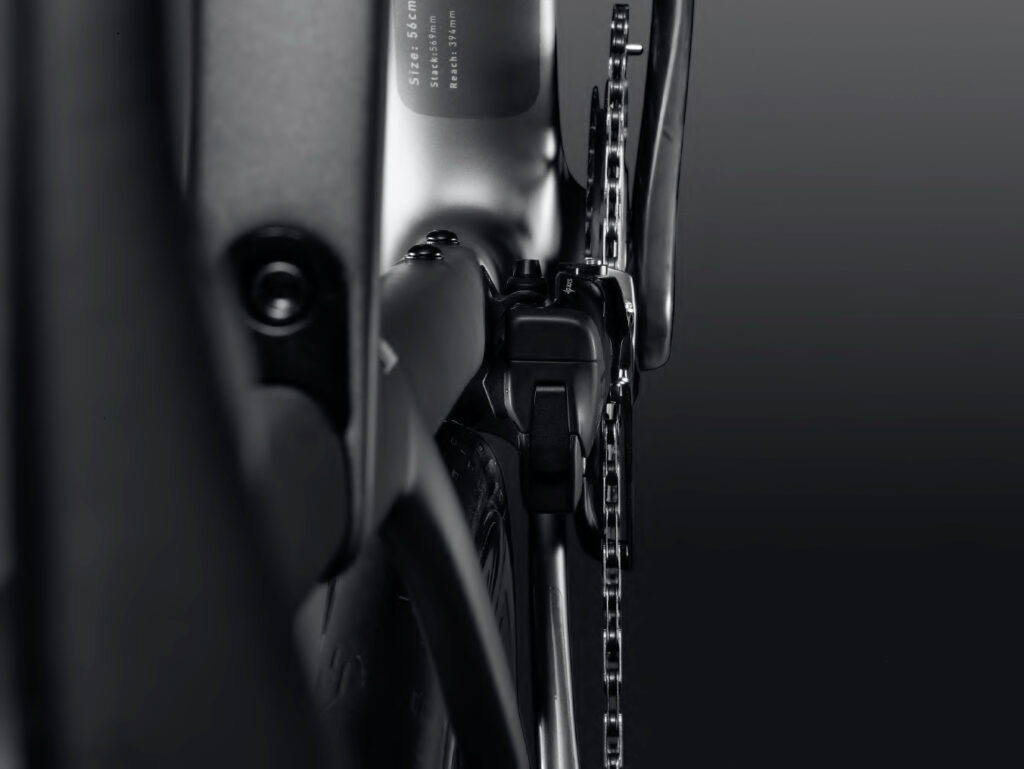 There are other benefits of course – the broader shell allows for easier routing of internal cables and brake hoses and this is significant if you intend to run mechanical groupsets on your Melee, since mechanical groups will require a continuous housing run from shifter to derailleur, taking up tube volume alongside the disc hose. This approach – while unlikely to disturb many at this price point – effectively excludes Campagnolo builds (including EPS in its current form) and reduces SRAM legacy builds (non AXS groups) to 1x.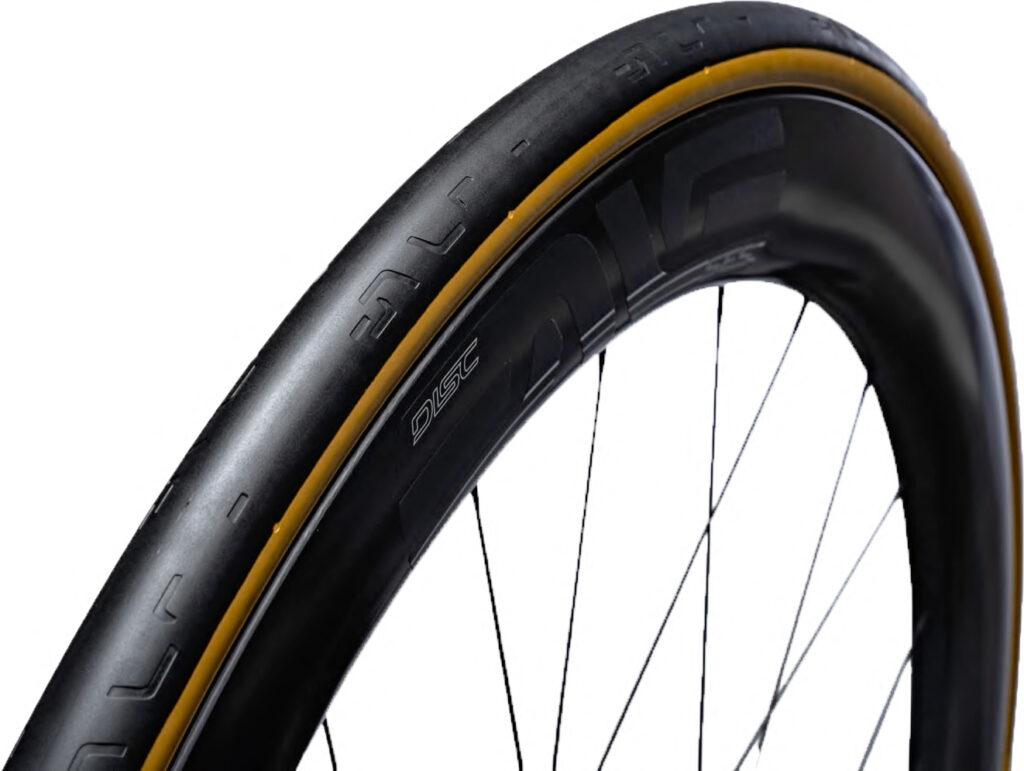 Along with their market leading components and wheels, there's little left to consider from a finishing kit perspective. You may have a preferred tyre but Enve have you covered with their SES Optimised range of 25, 27, 29 and 31mm Tubeless ready boots in black or tan if not. Possibly the greatest tread pattern available too….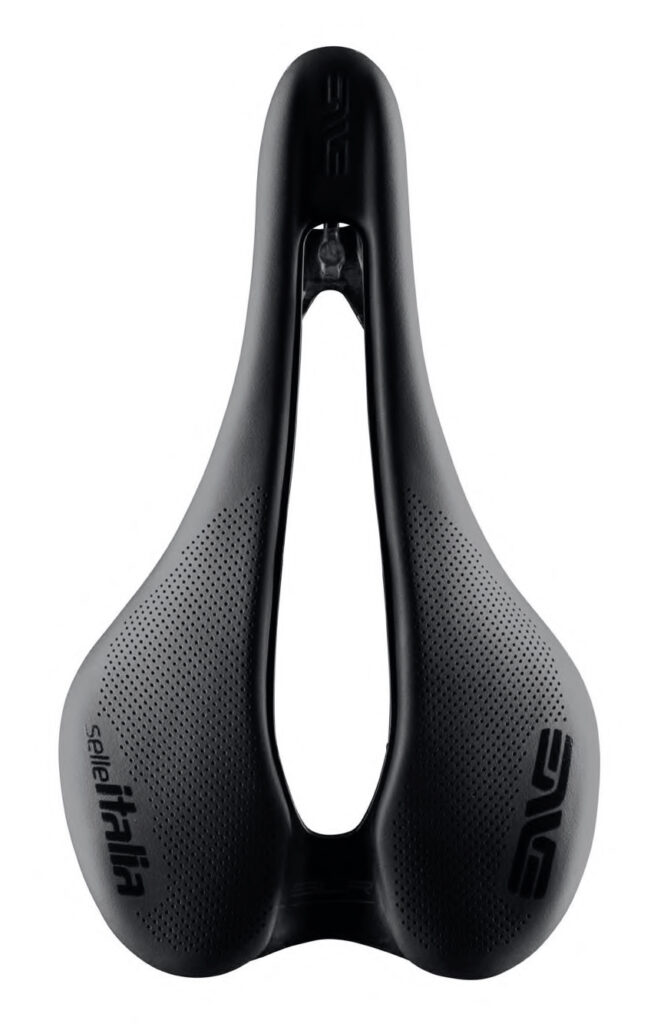 Enve have even partnered with Selle Italia to offer the ENVE x Selle Italia SLR Boost Superflow in 130 & 145mm widths, and in Kit Carbonio (carbon rail) and Titanium rail options too.
Ultimately the only thing really left to consider is the groupset if you're building from scratch.
As regards colours, well that's easy. Damascus Grey is your choice.
Unless you prefer Damascus grey of course?
Enve have been offering wheel personalisation through their custom decal program for some time and they have extended this to the Melee – however this is currently only in the US. The UK Distributor is looking to expand this out in the coming months – so stay tuned and soon Melee customers should be able to design and order custom decals to add a personal touch to their ride.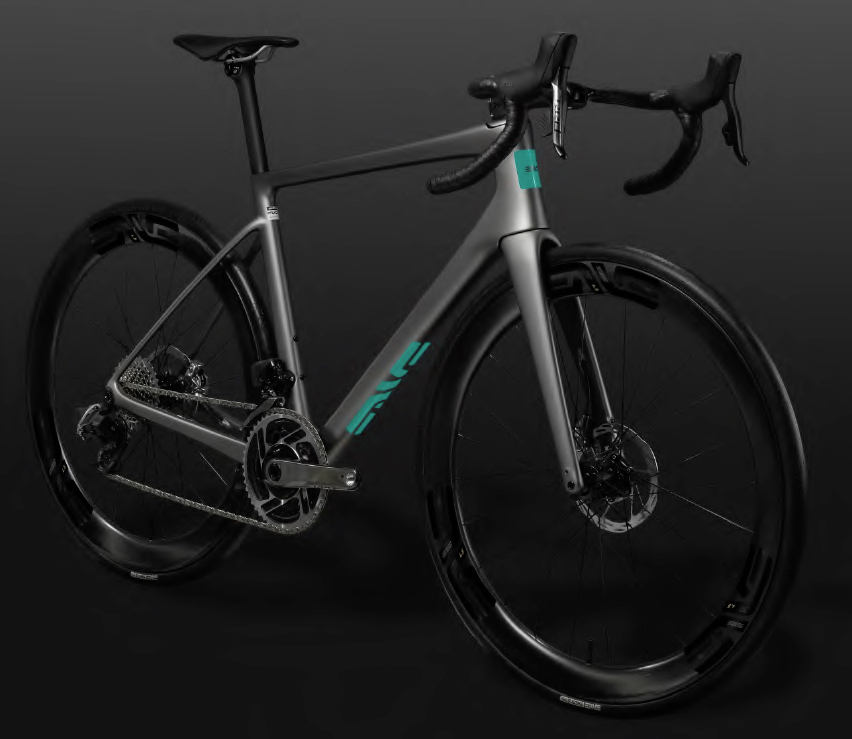 Cost
At £5300 the Enve Melee is not cheap.
But neither is it expensive. What it represents is good value given its competition.
Offered up against comparative products, the likes of the Pinarello Dogma F and Colnago C68 for example (both of which more expensive even before you add in cockpit) and given the inclusion of seatpost, handlebar and stem – all fabricated from the finest carbon – the Melee is a serious contender for your hard-earned.
It's also very well worth remembering that the Melee is artisanal and hand-built in the US.
If you're still struggling for an argument, the case can be made that the Melee is (and I know we've heard it all before) the last bike you need to buy. With a monster 35mm tyre clearance that delivers both versatility and comfort, but a racy outlook regardless of set-up, it is quite likely that you'll ride nothing else most of the time and that it will excite and delight however you approach your riding.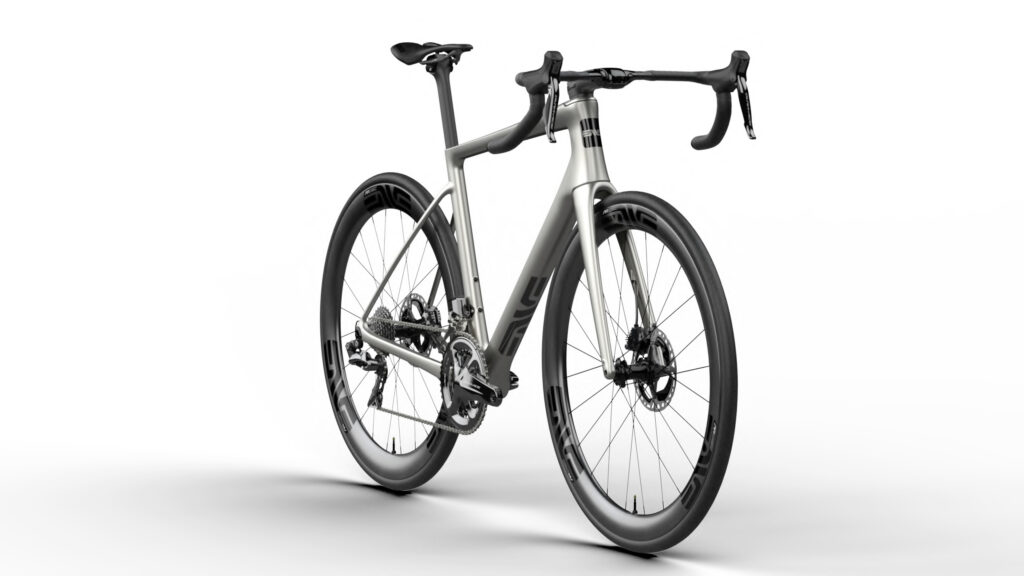 TL,DR

The Enve Melee is a road bike for the modern era. Versatile performance delivered through integration and with the ride as the focus. Enve have leveraged their in-house manufacture, expert carbon fabrication processes and exceptional portfolio of products to add the one thing missing – a frame.
Built with the same dedication to the rider, the new Melee offers the promise Enve are committed to: If you ride ENVE, you're riding the best.

To cement this, they offer a 5 year warranty against defect (2 years on paint) as well as their unrivalled commitment to keeping you riding through their incidental damage protection, which offers riders prorated replacement coverage for products damaged during racing, riding or transporting your bike. Registration required.
If like me, you've been putting off the move to discs – the Melee could well be the catalyst for change.

Enve Melee